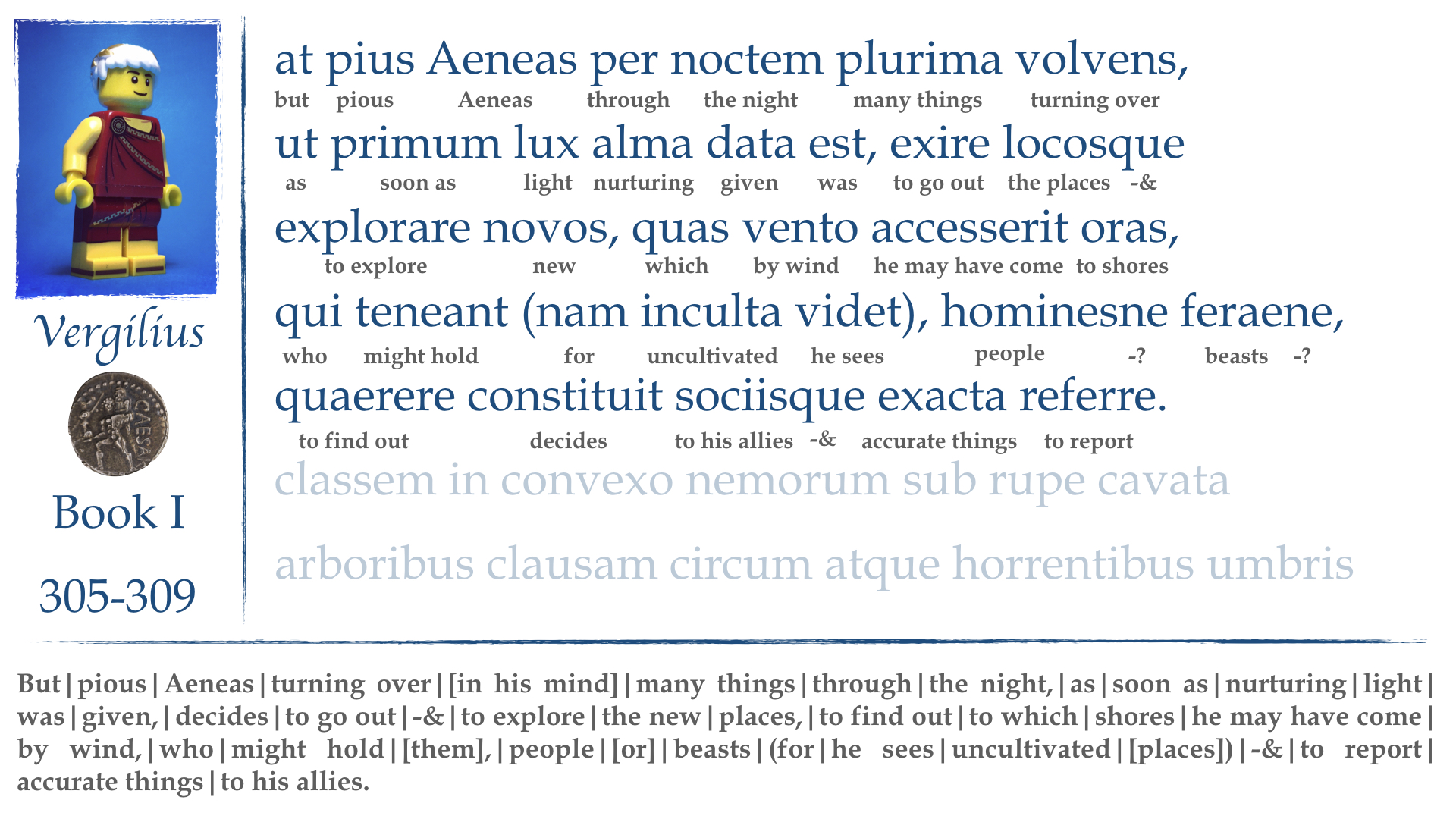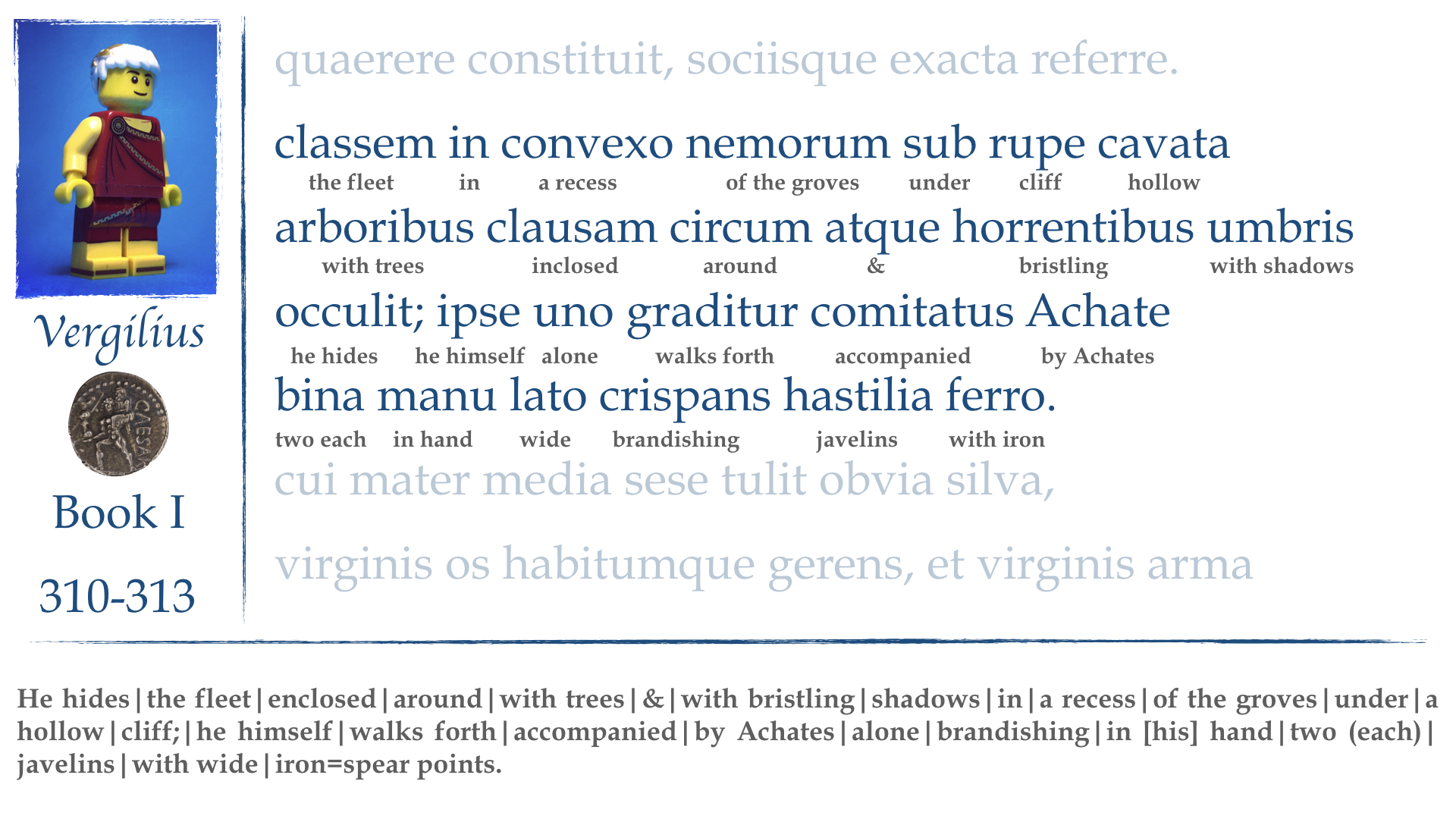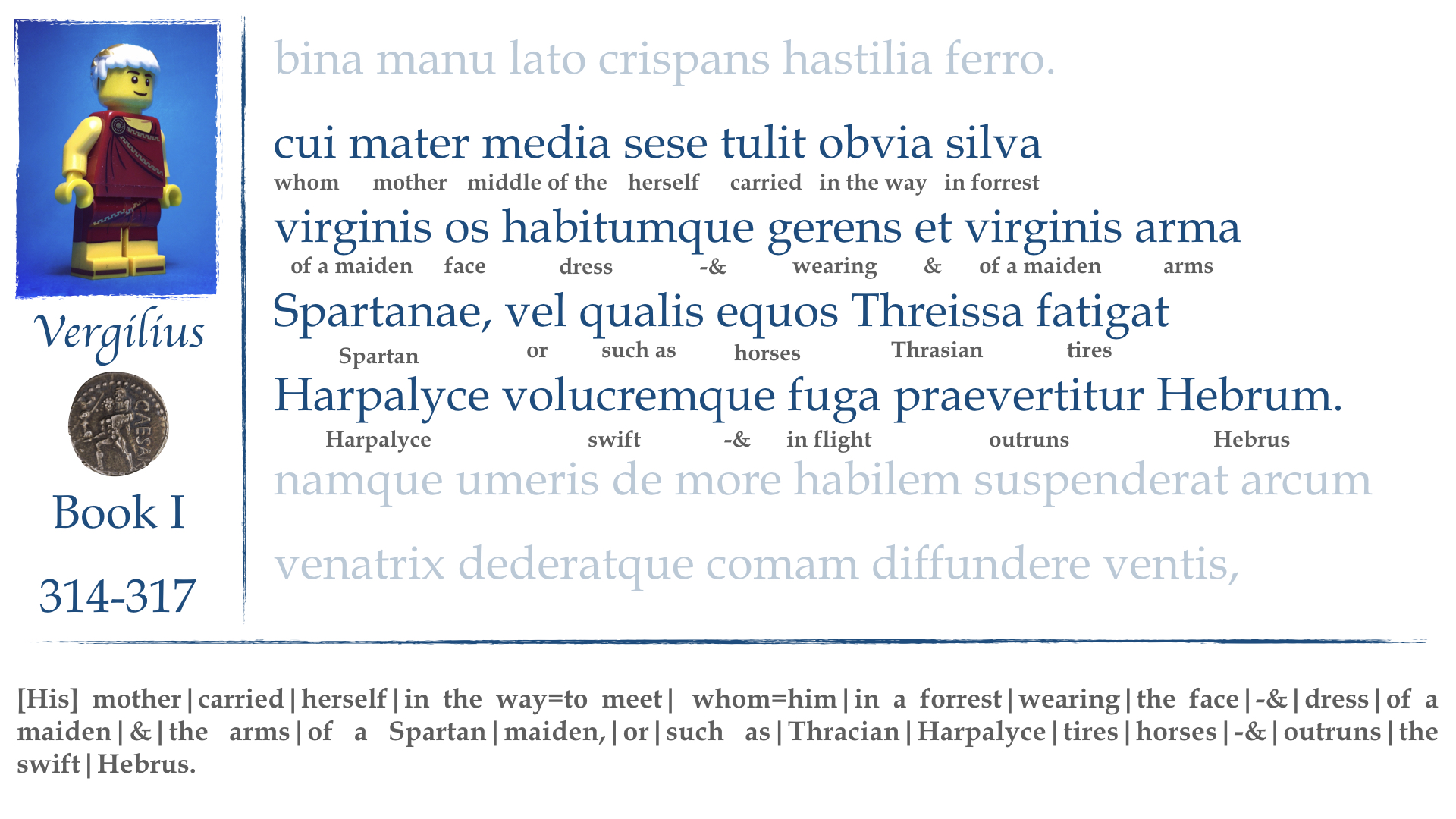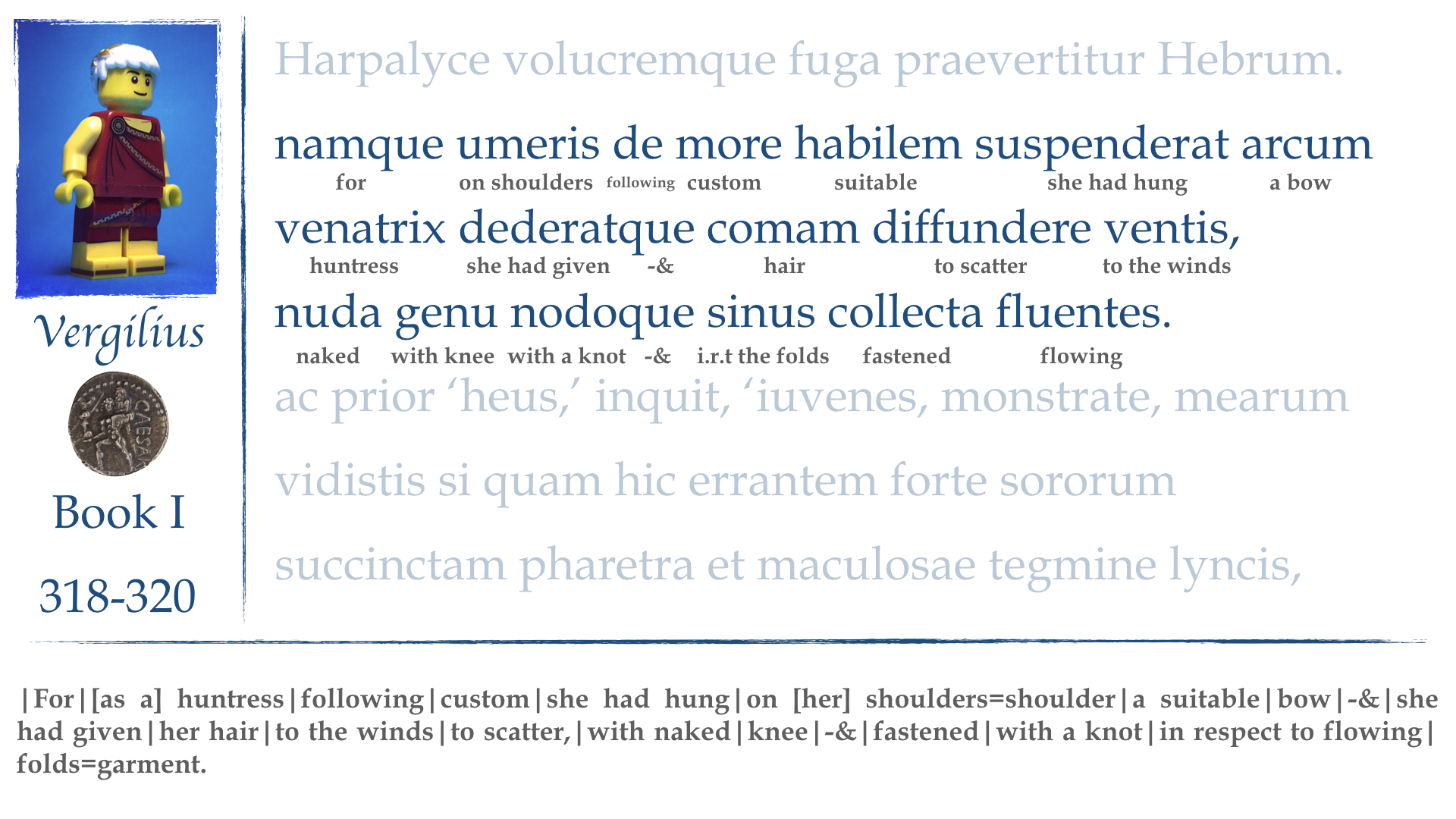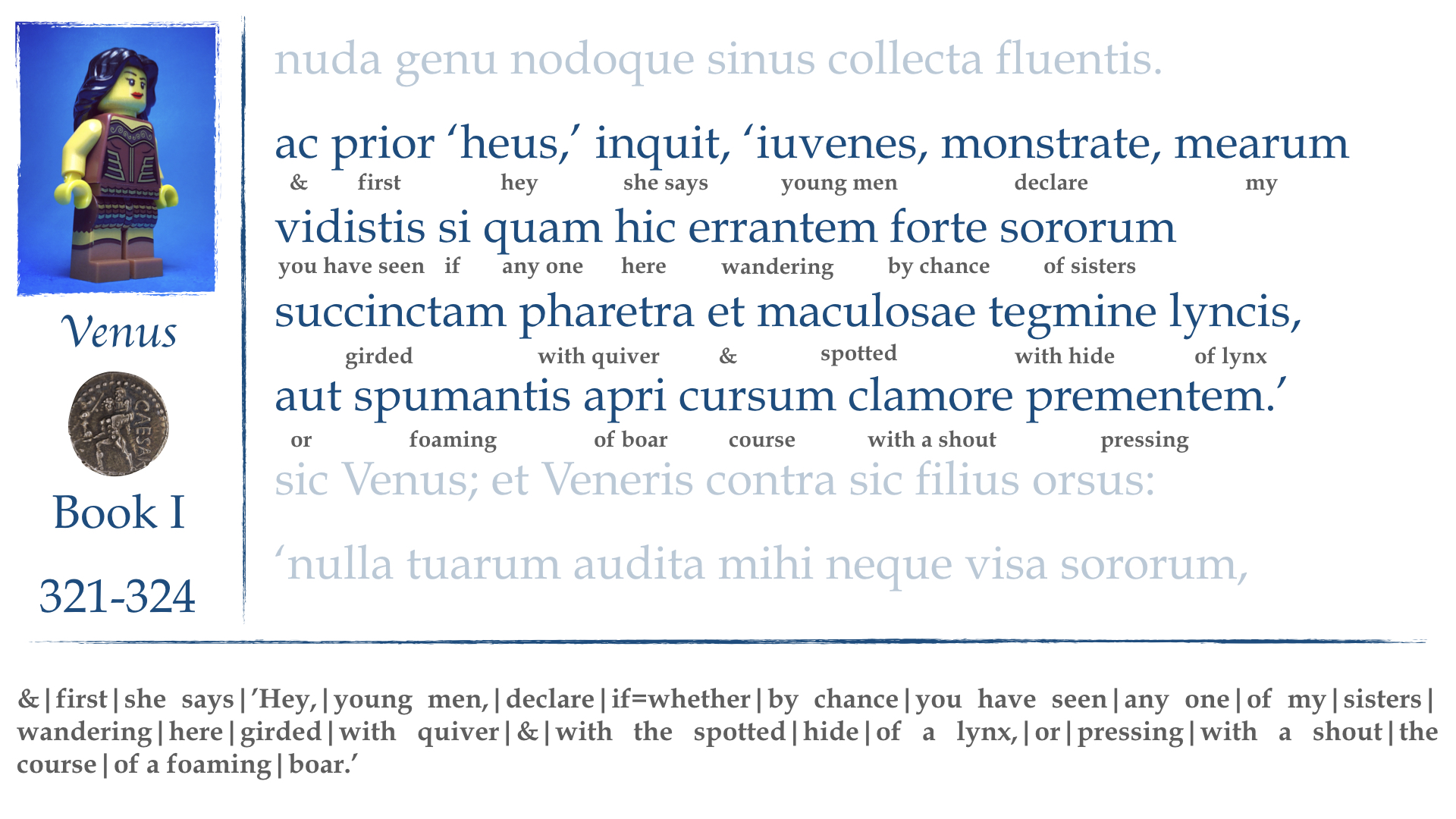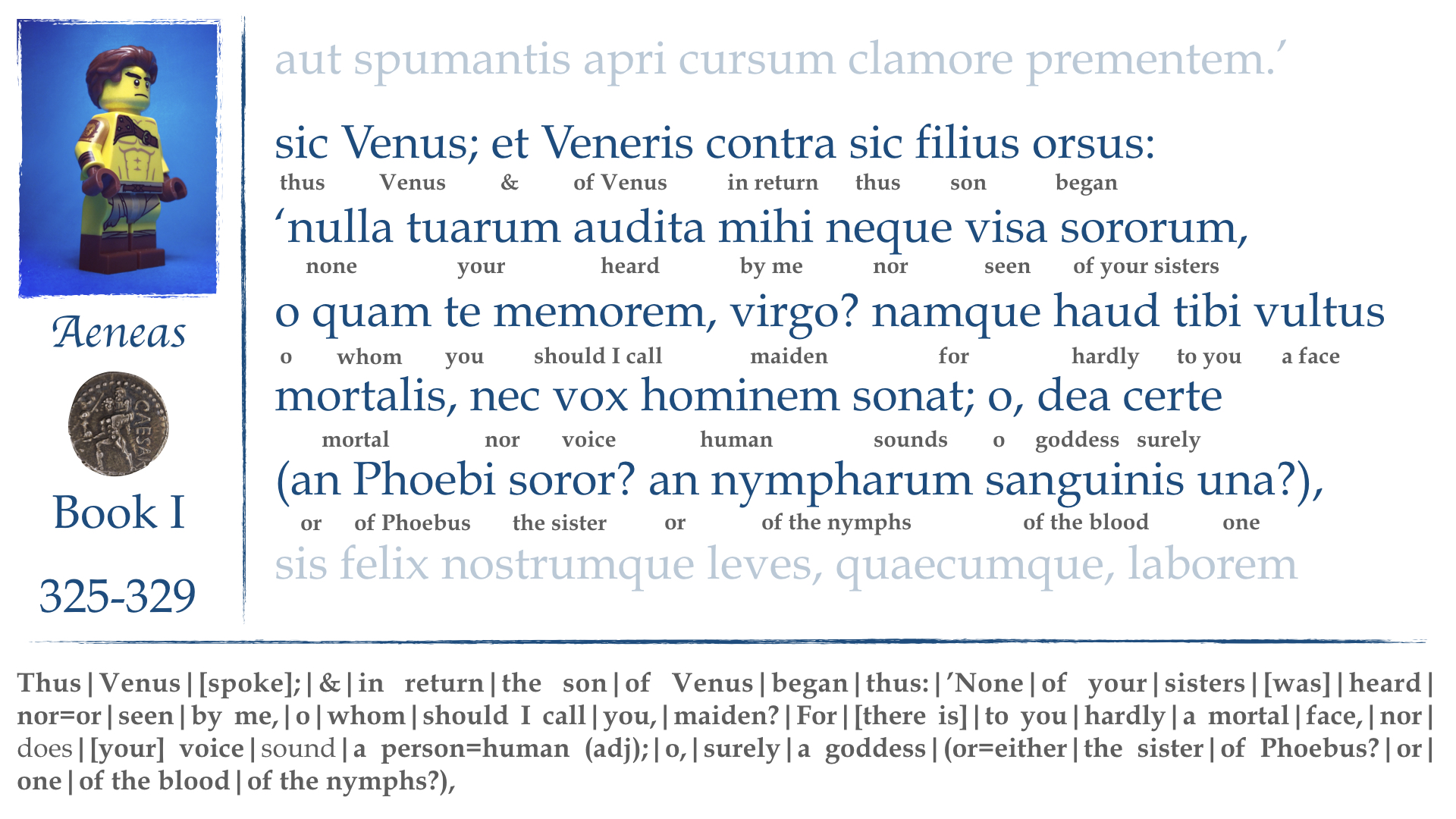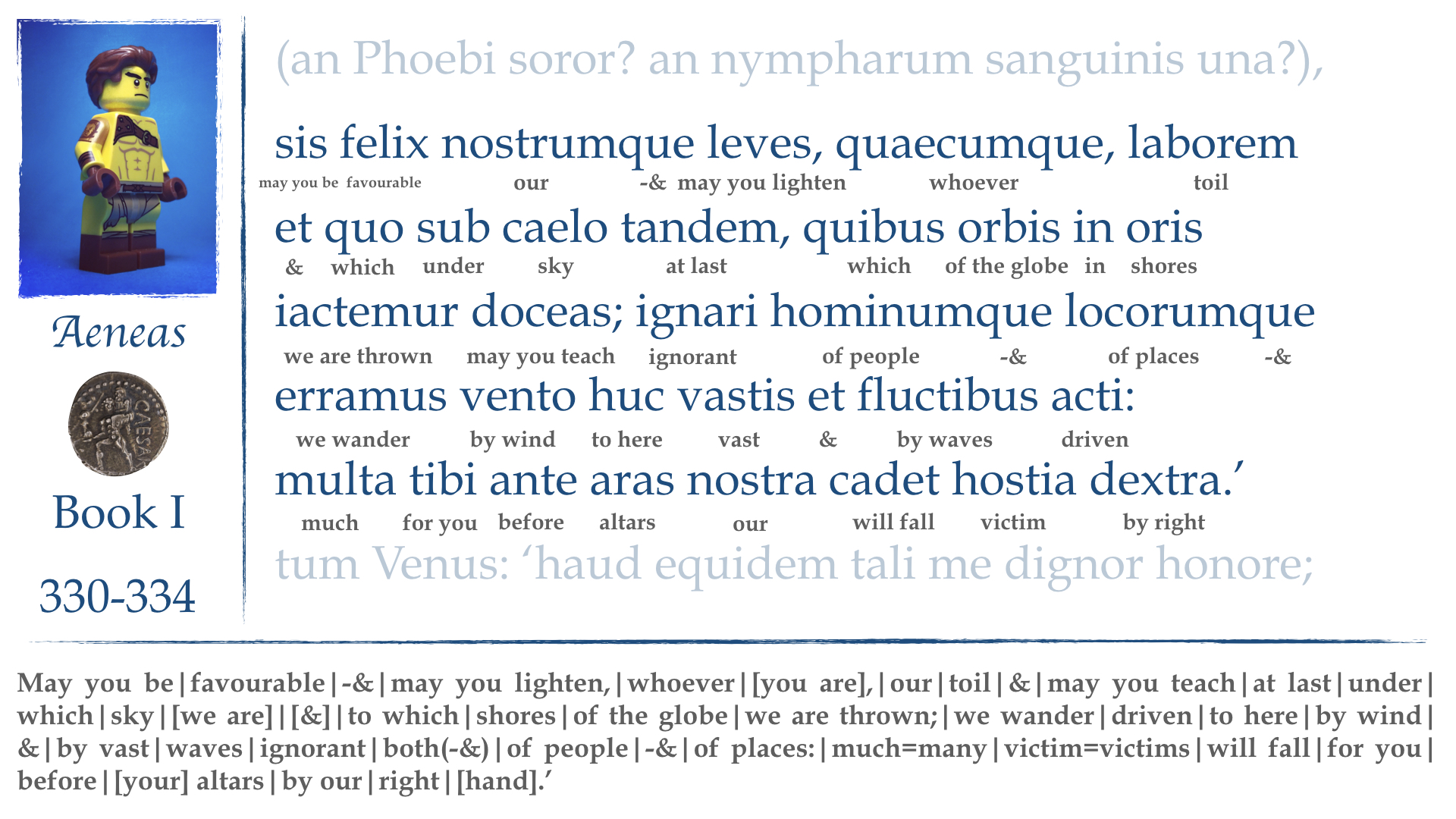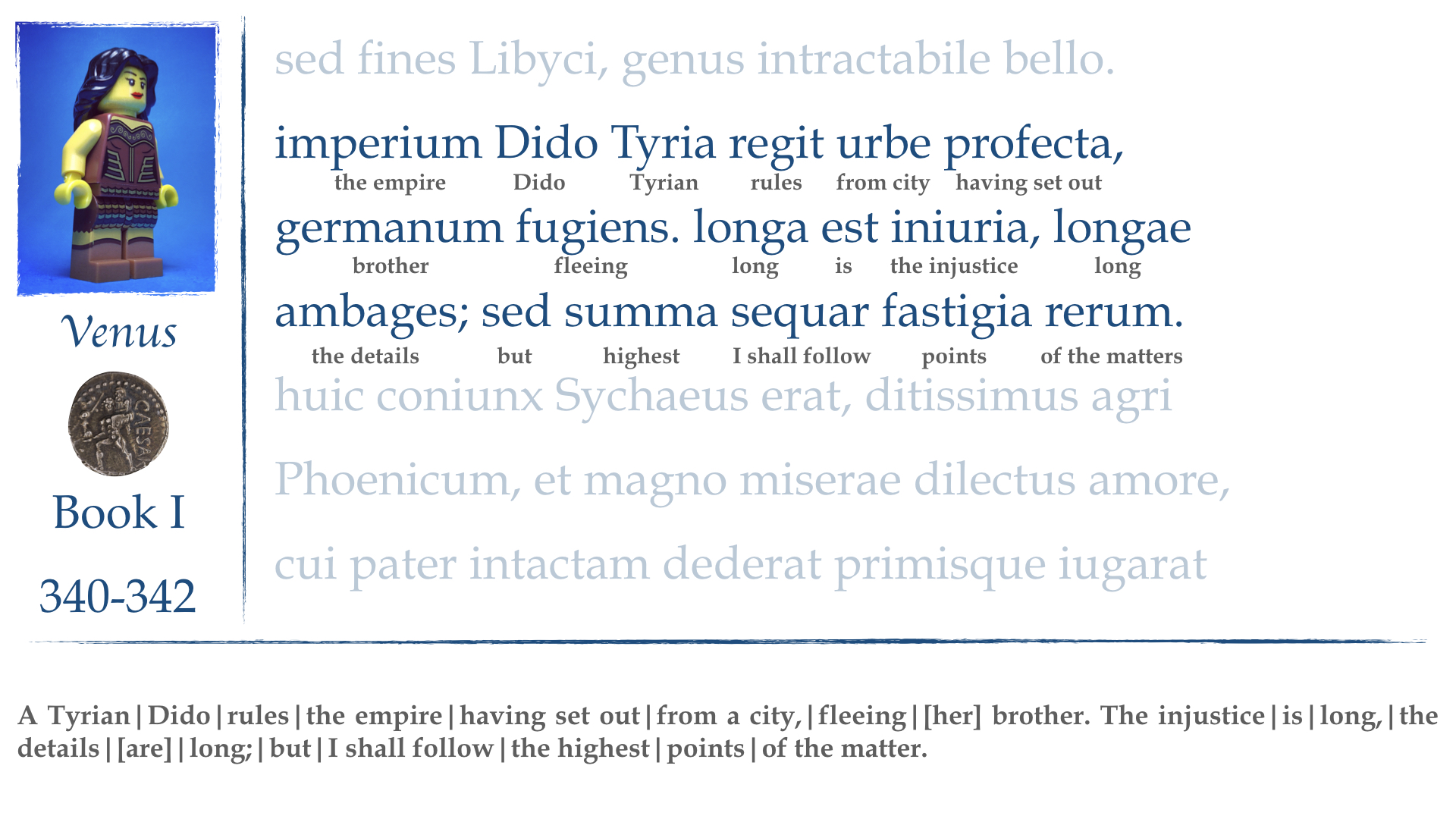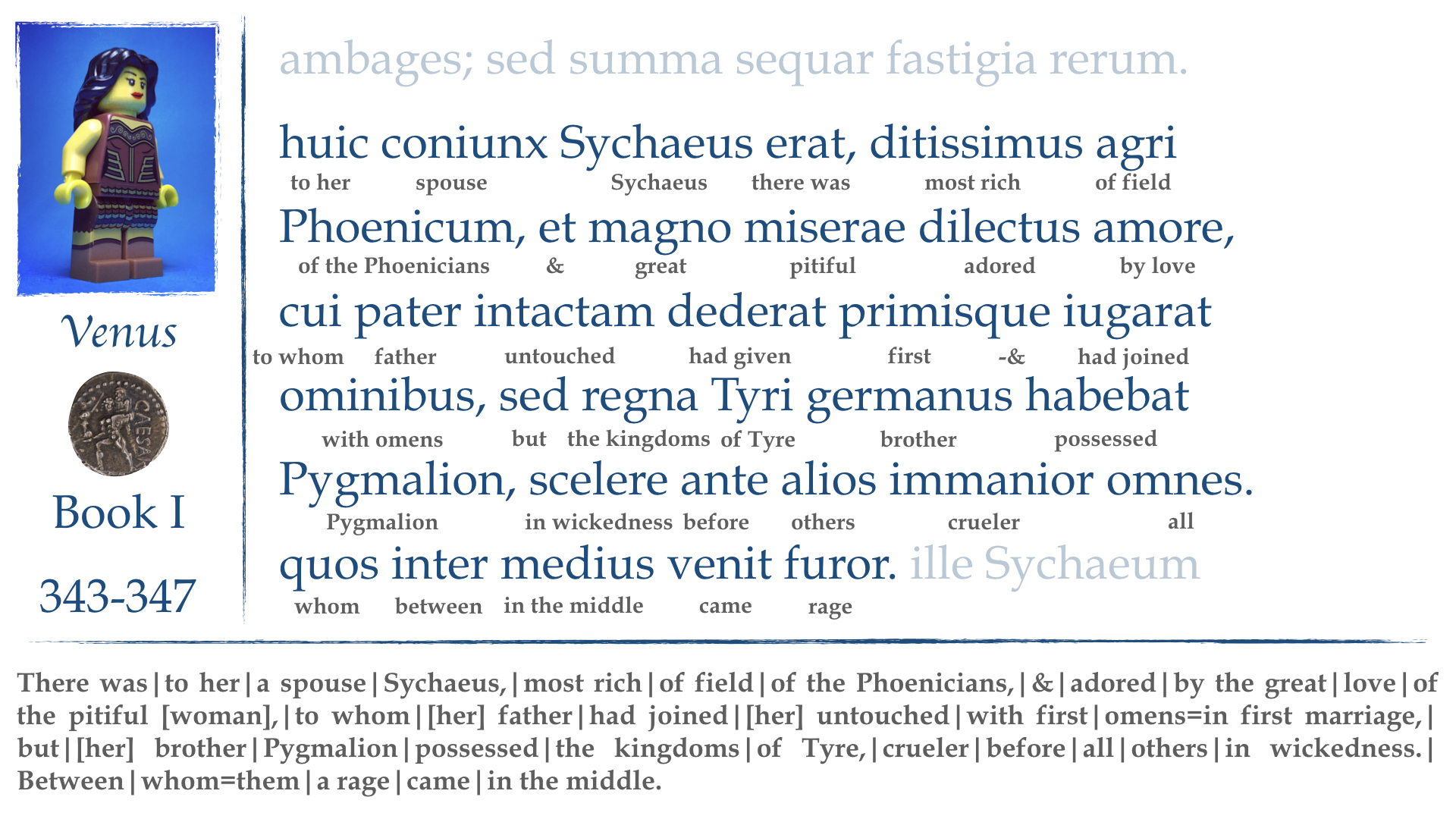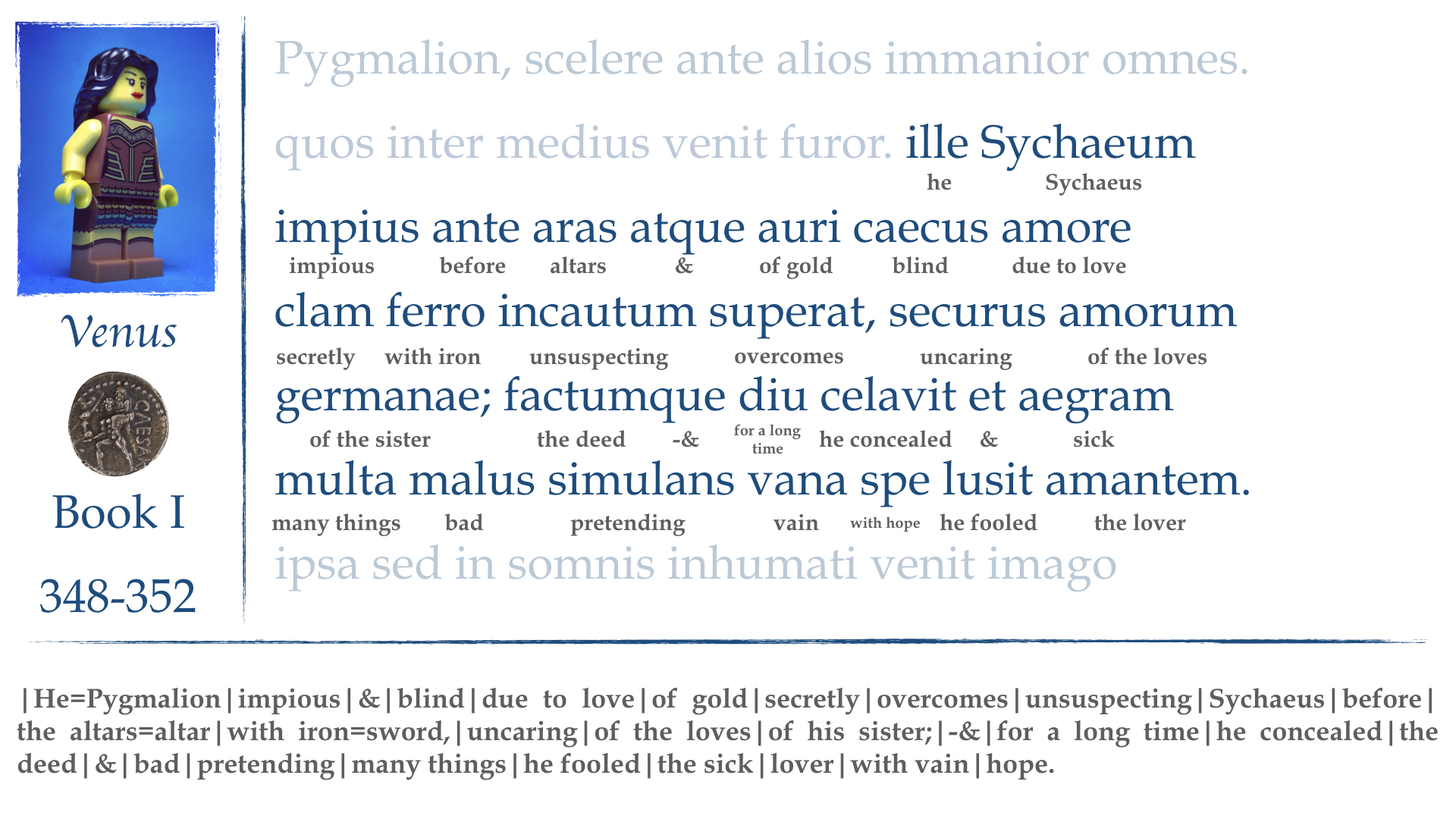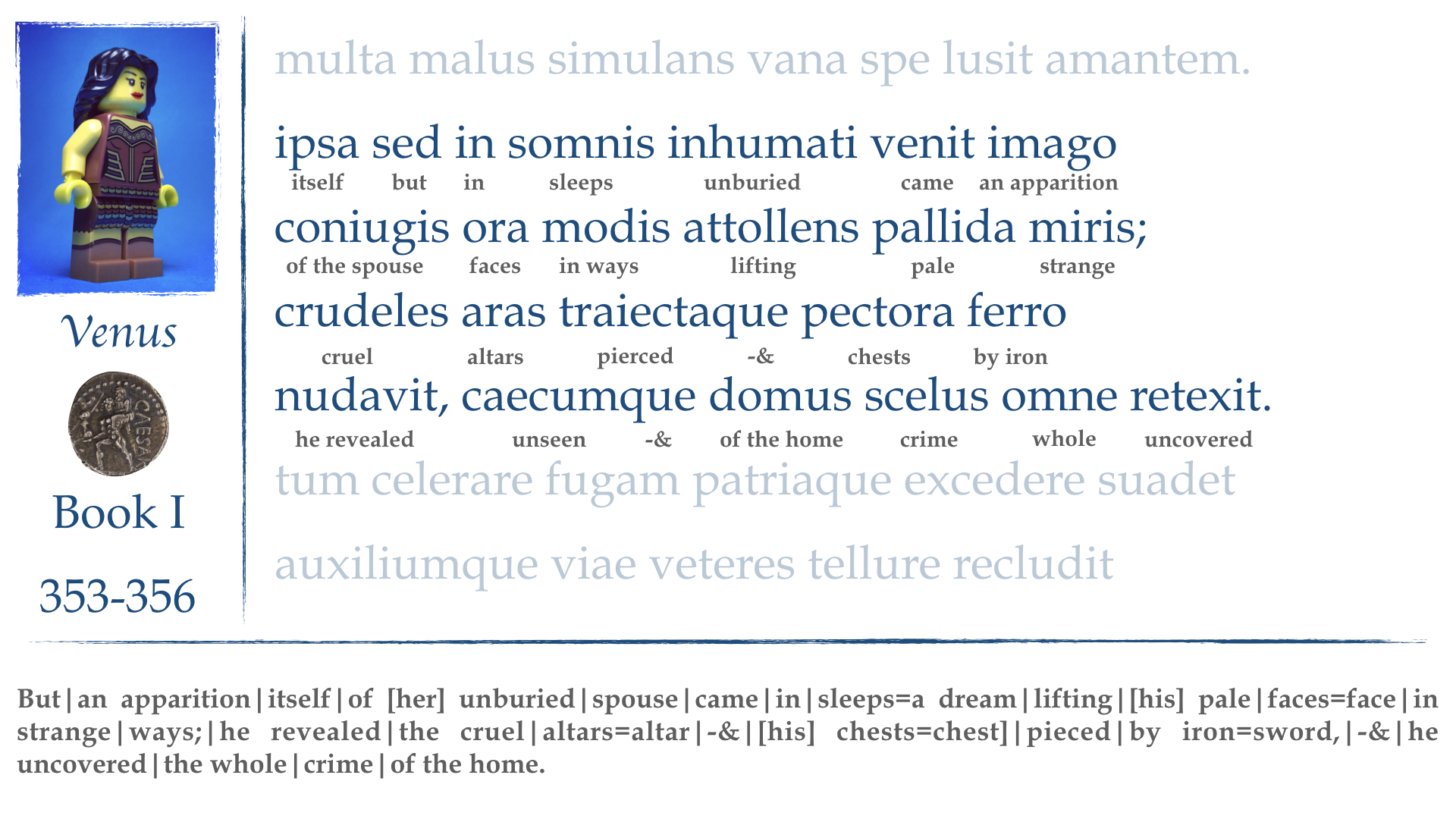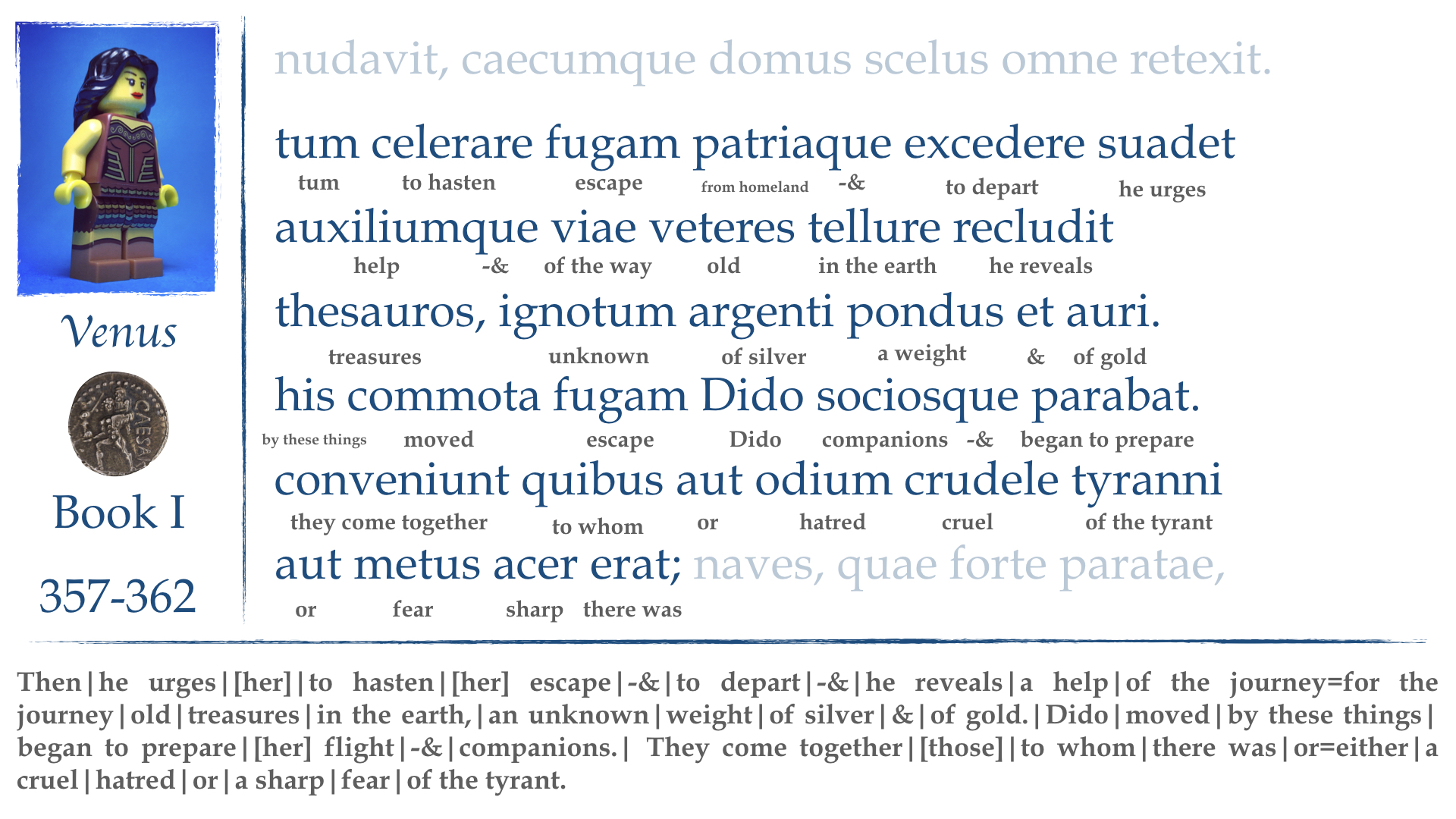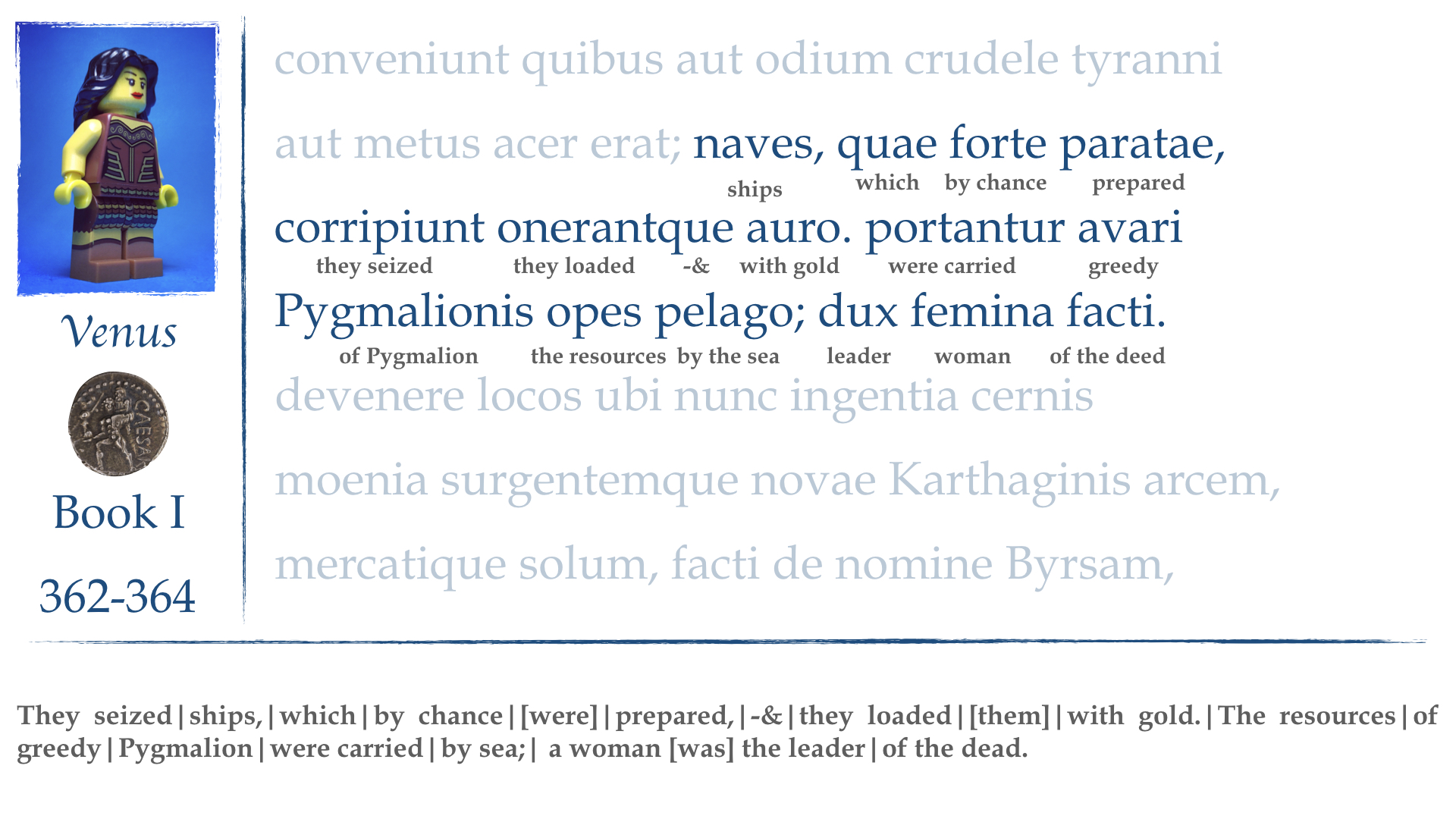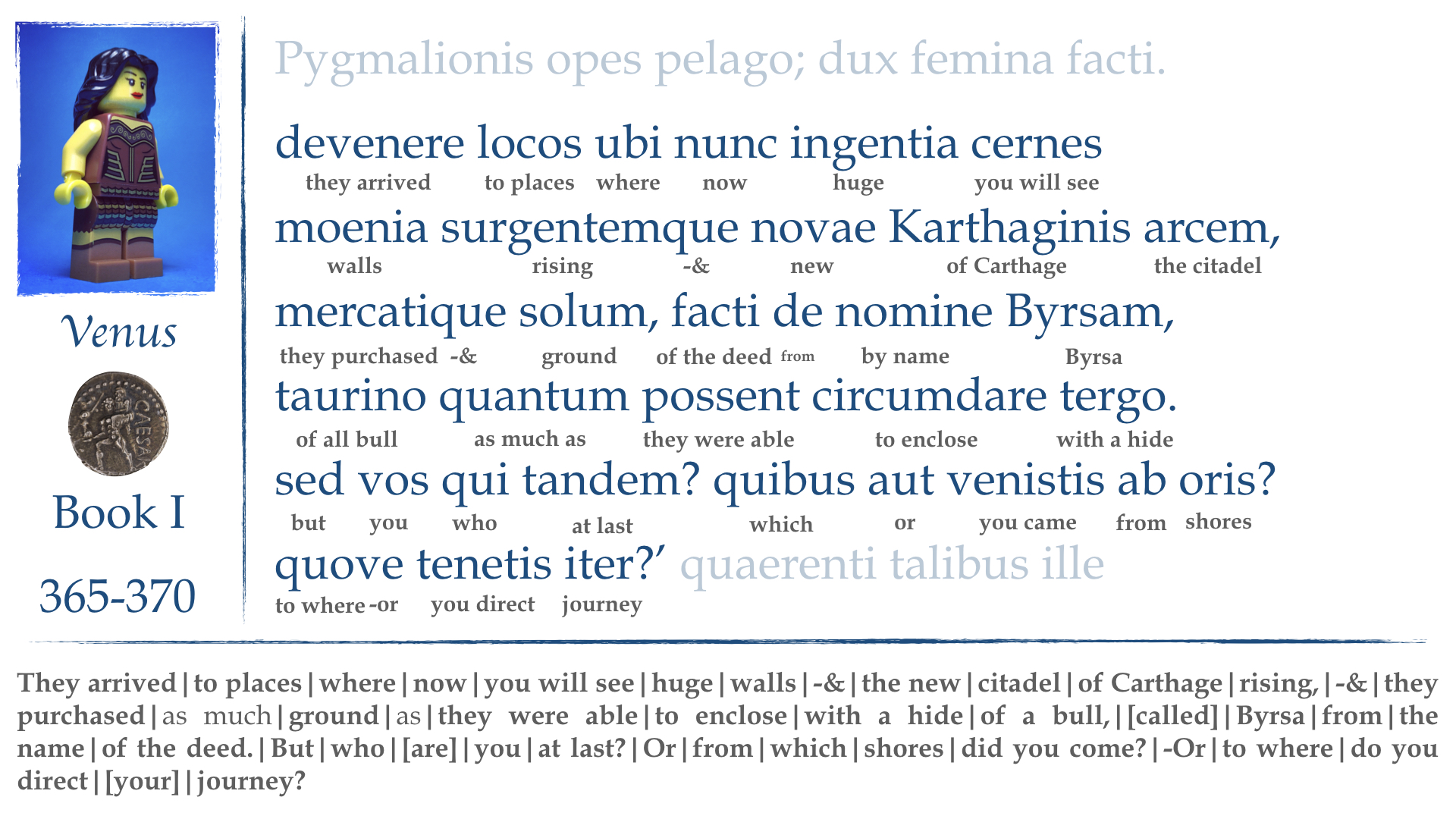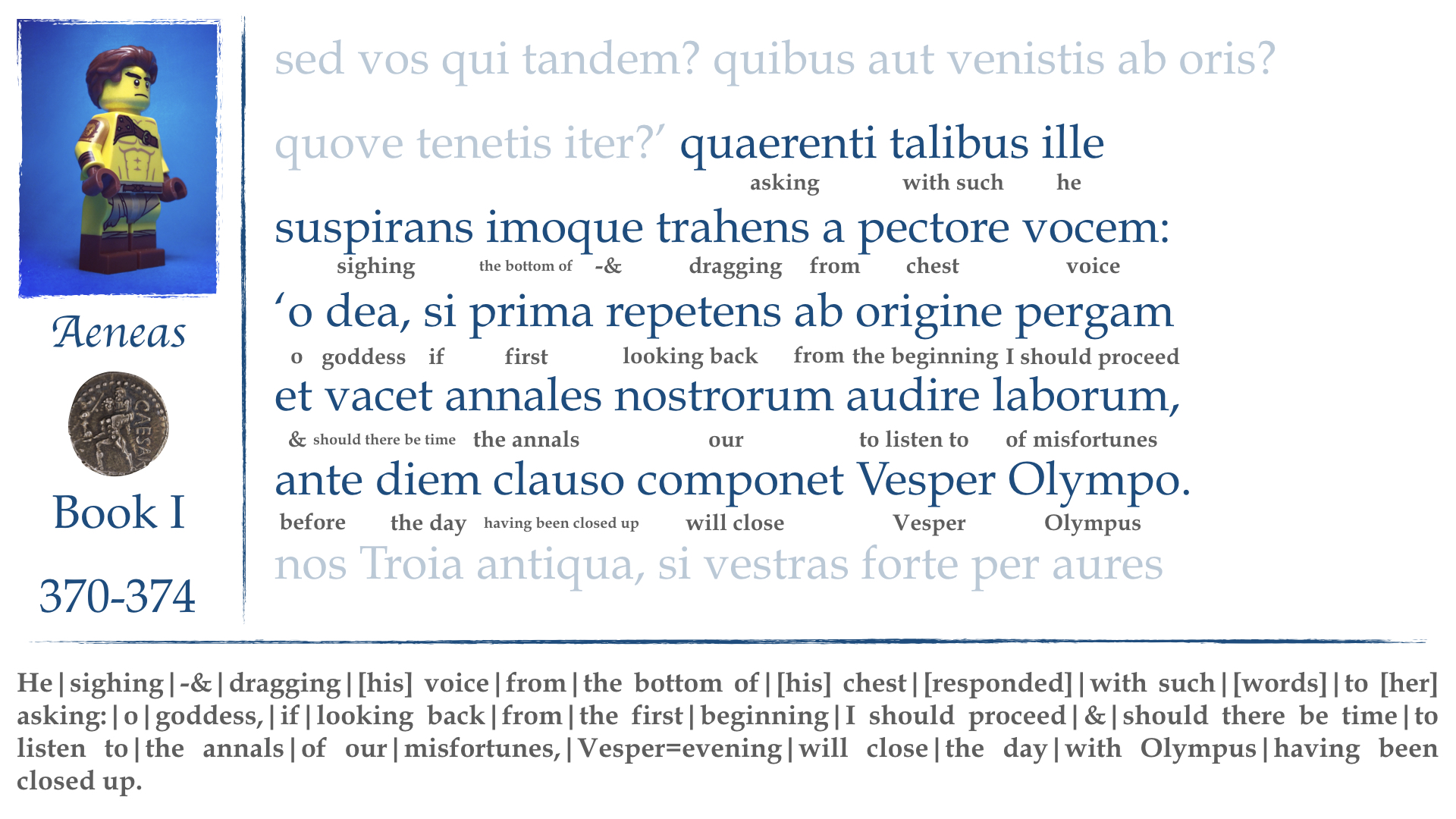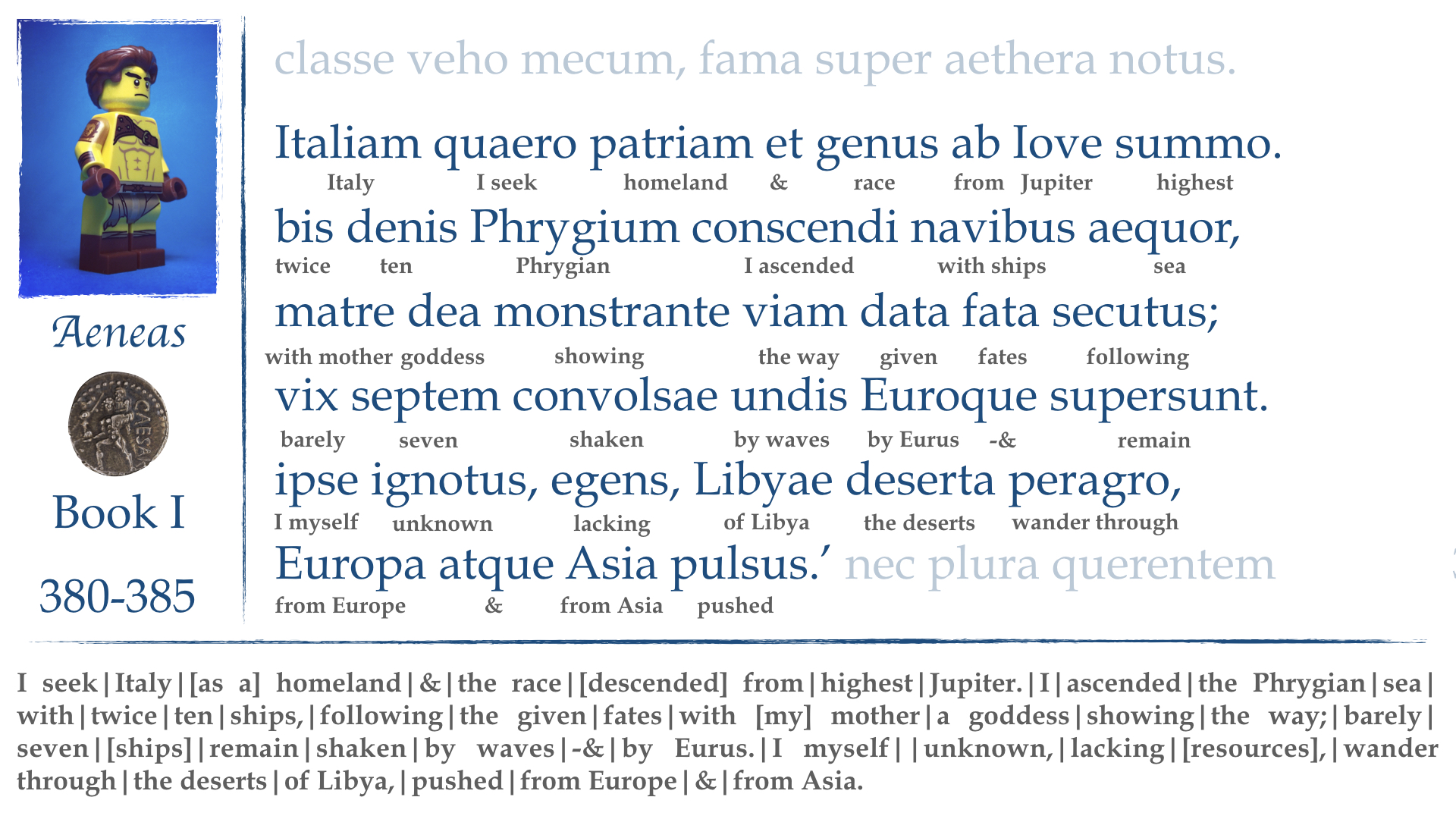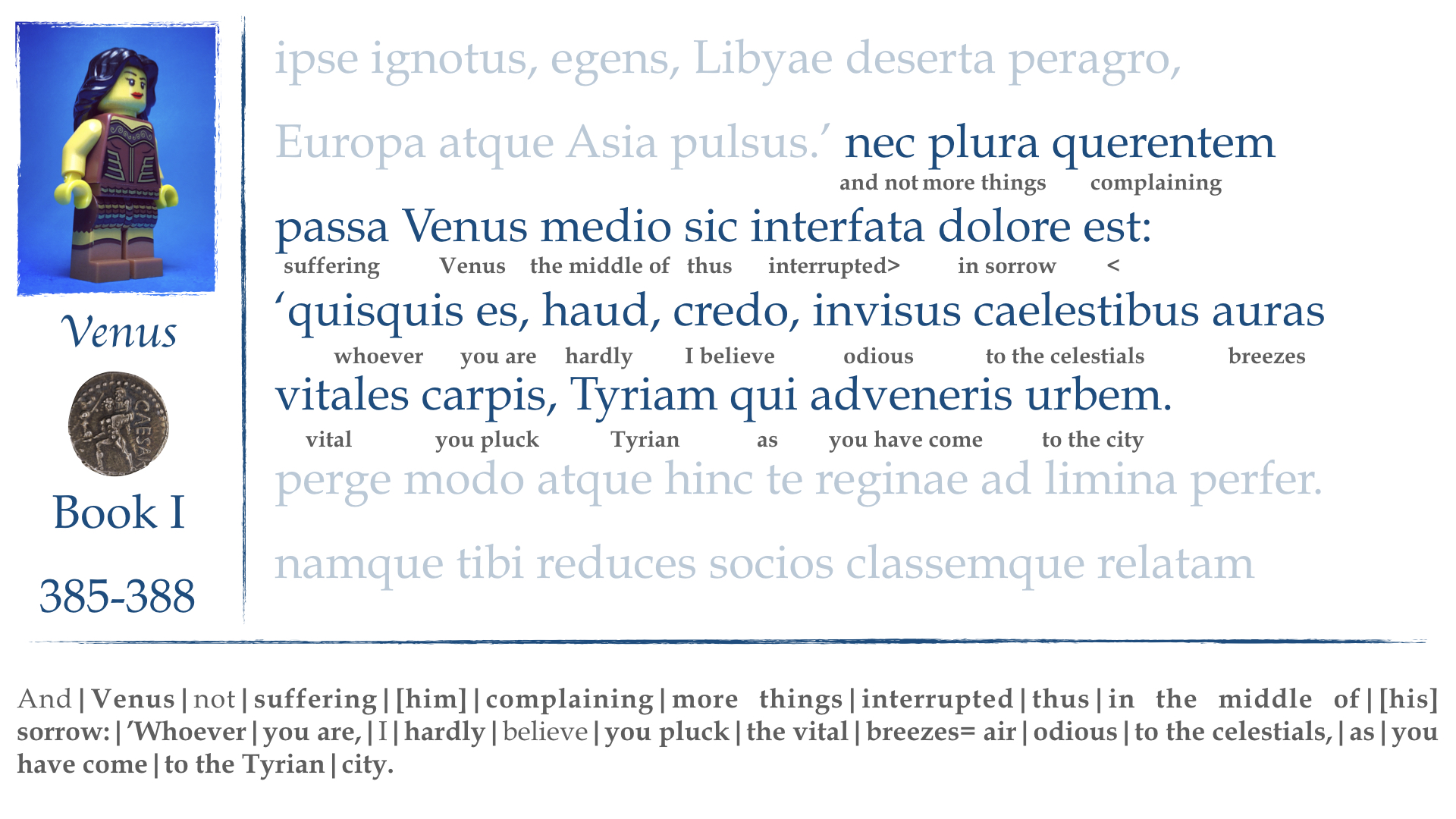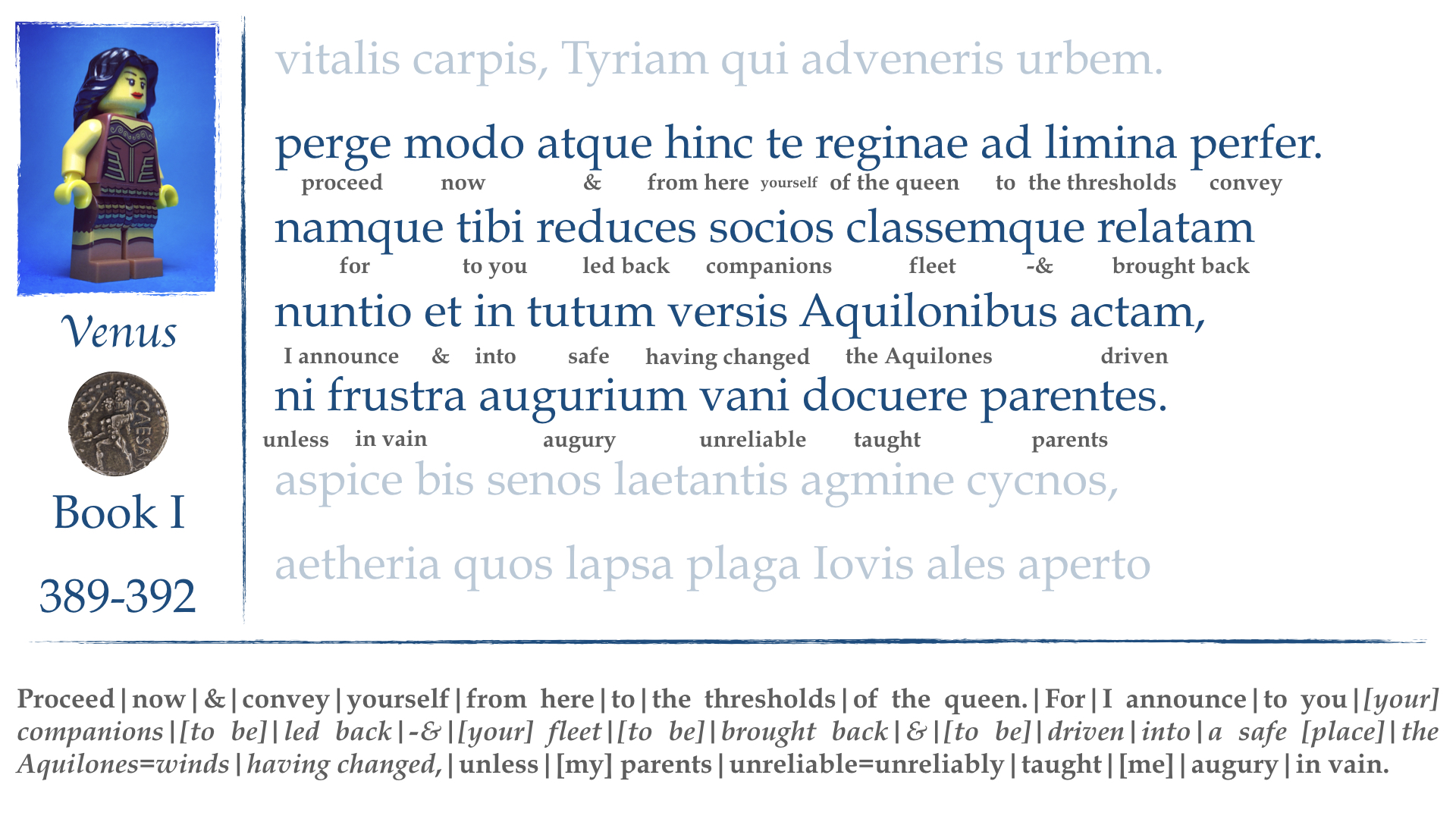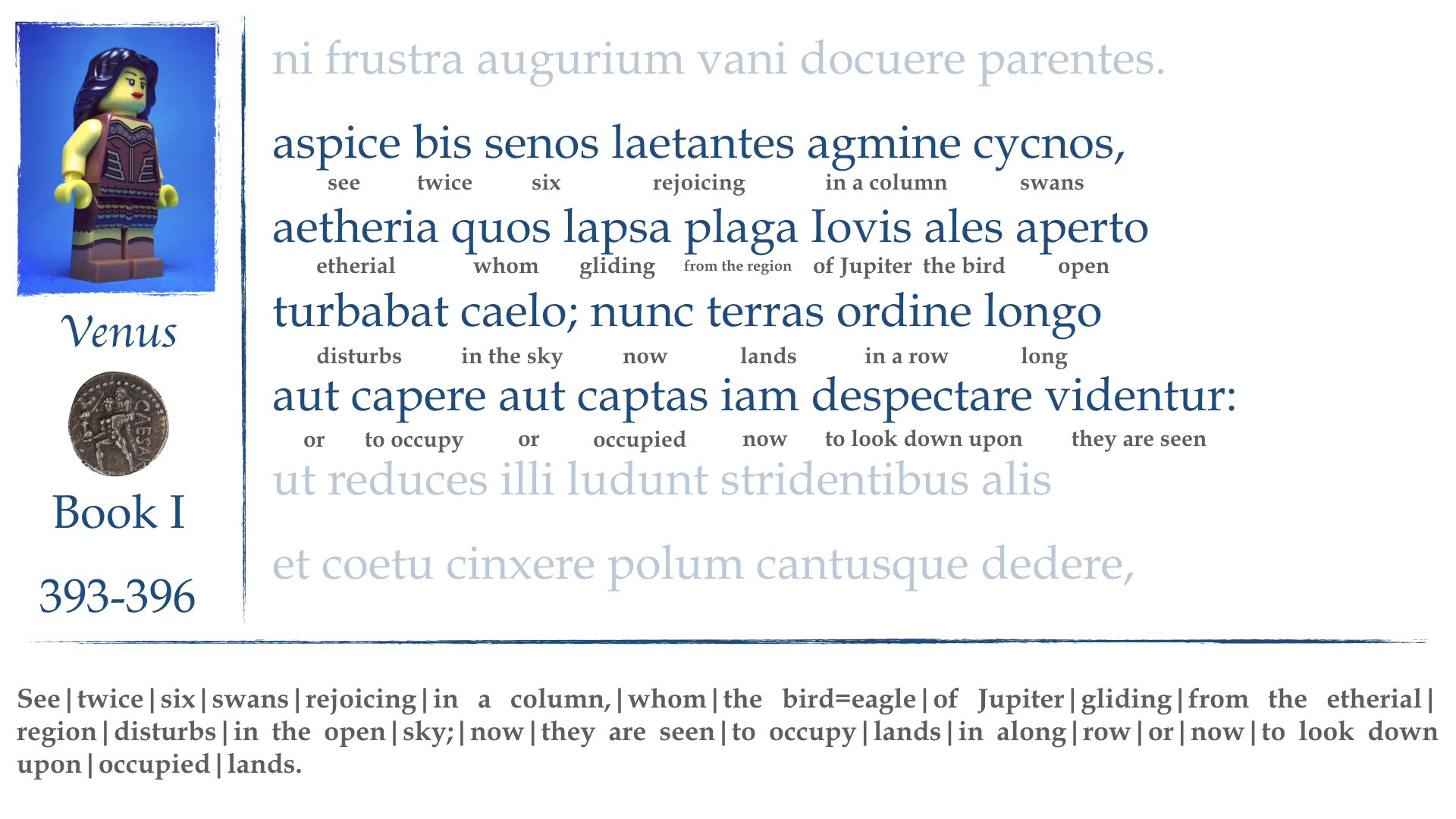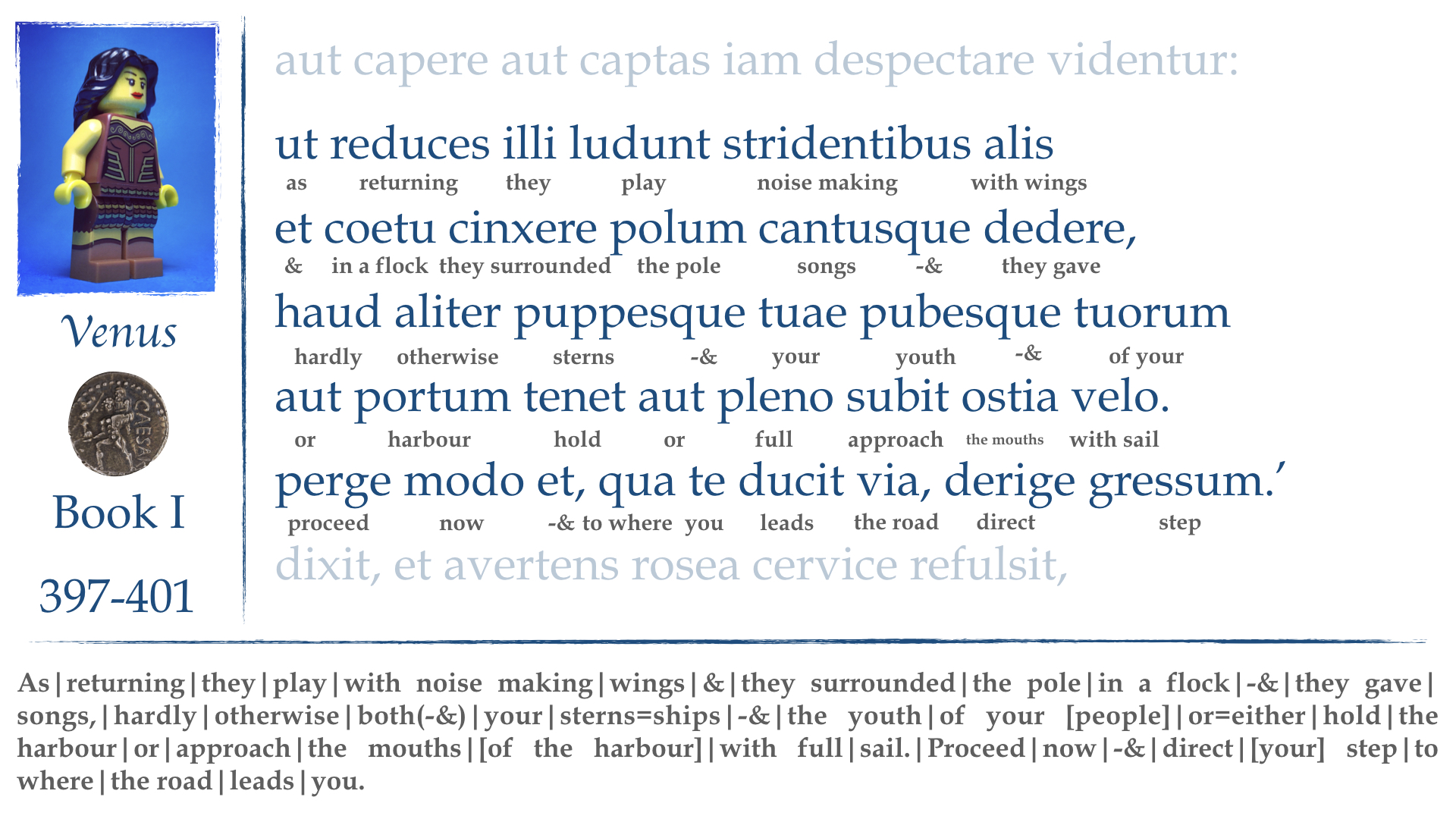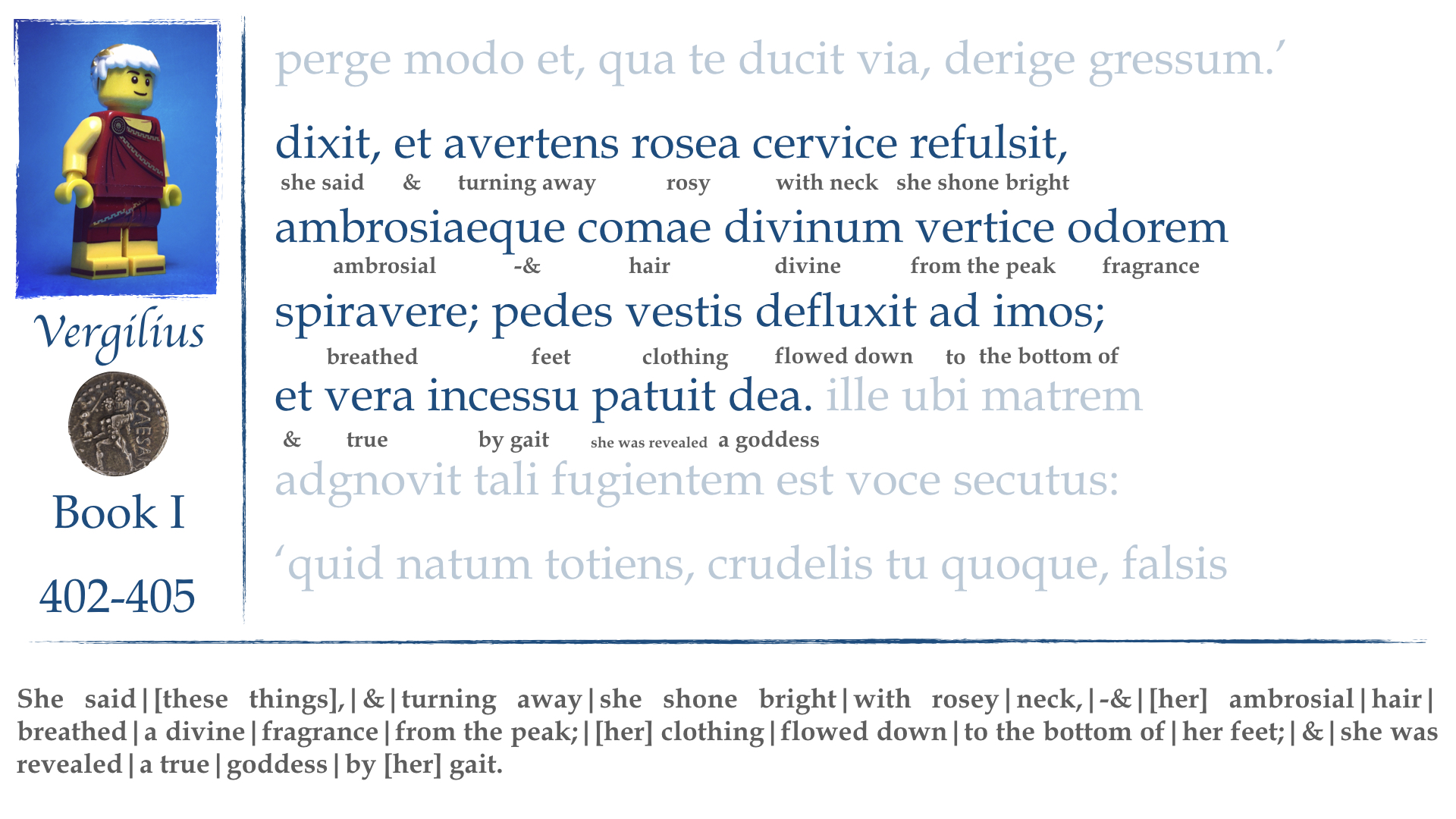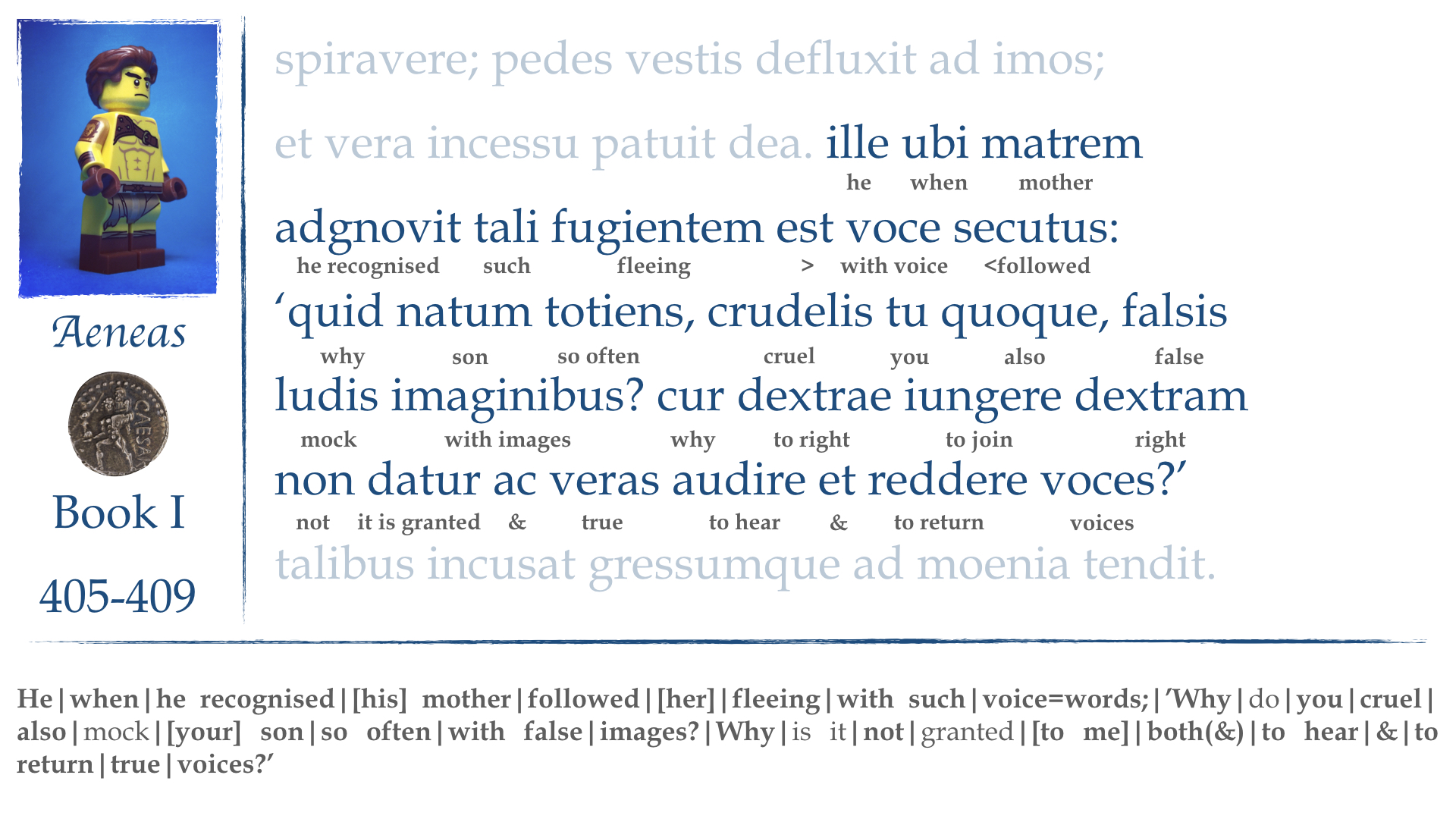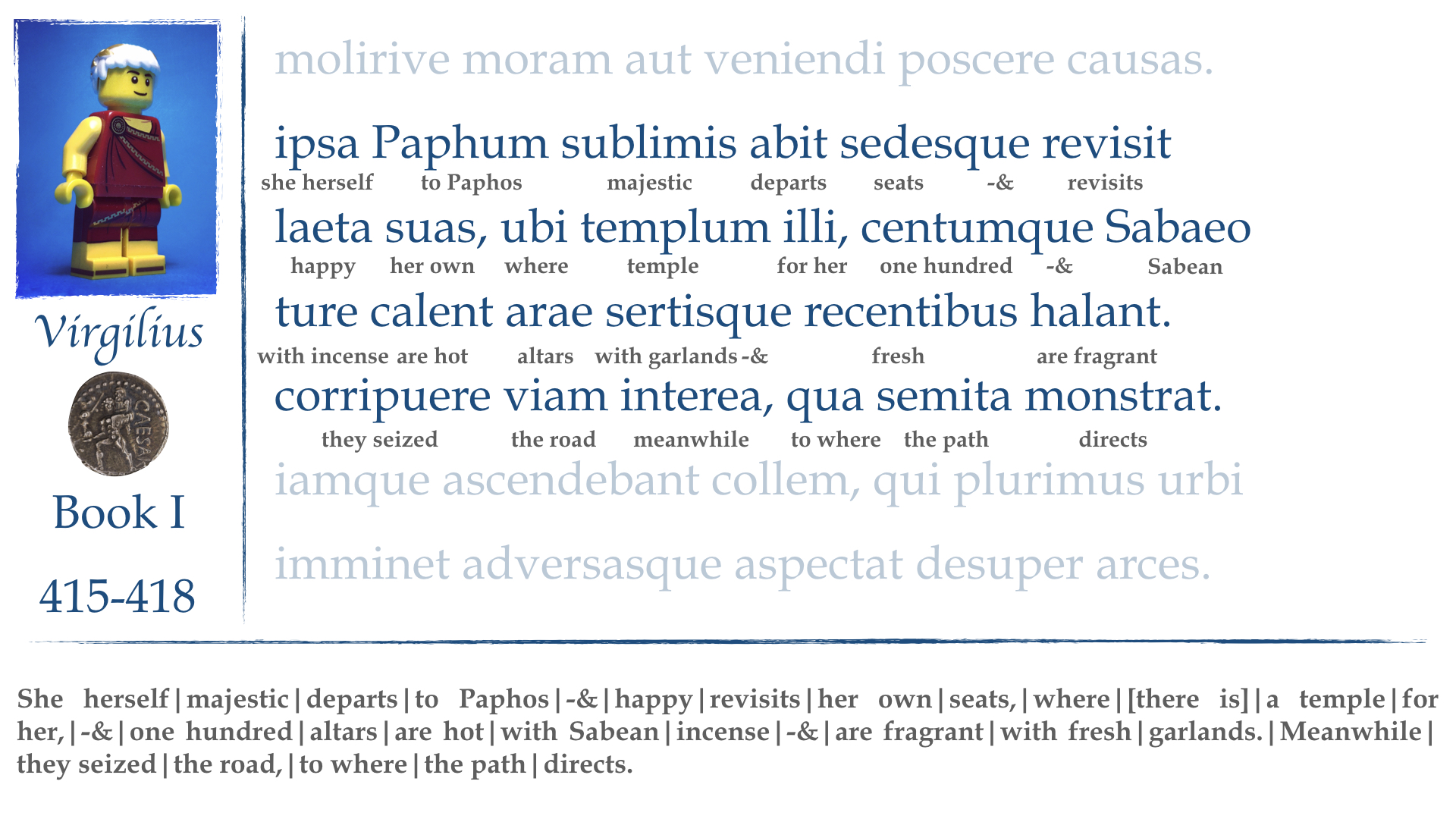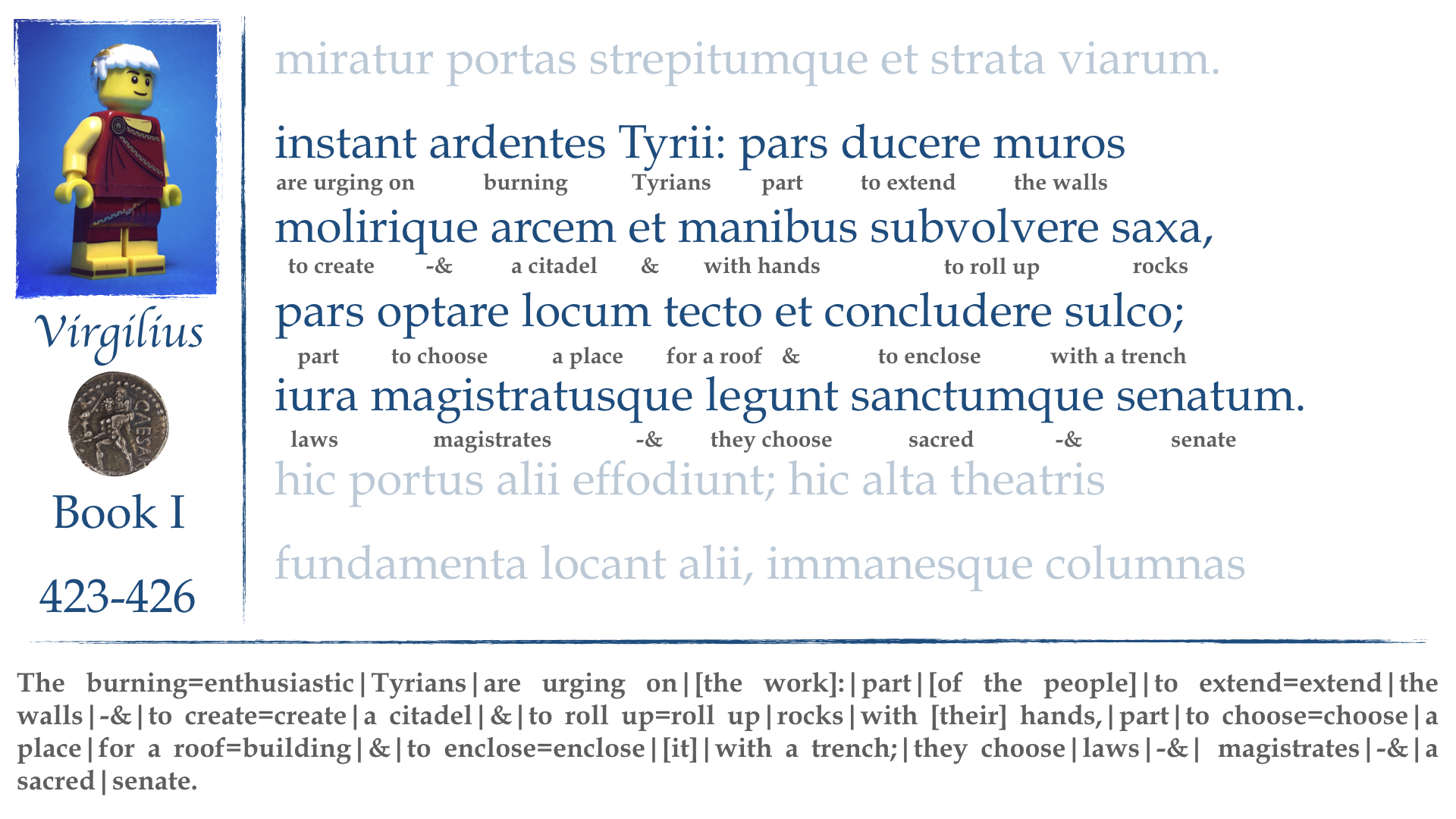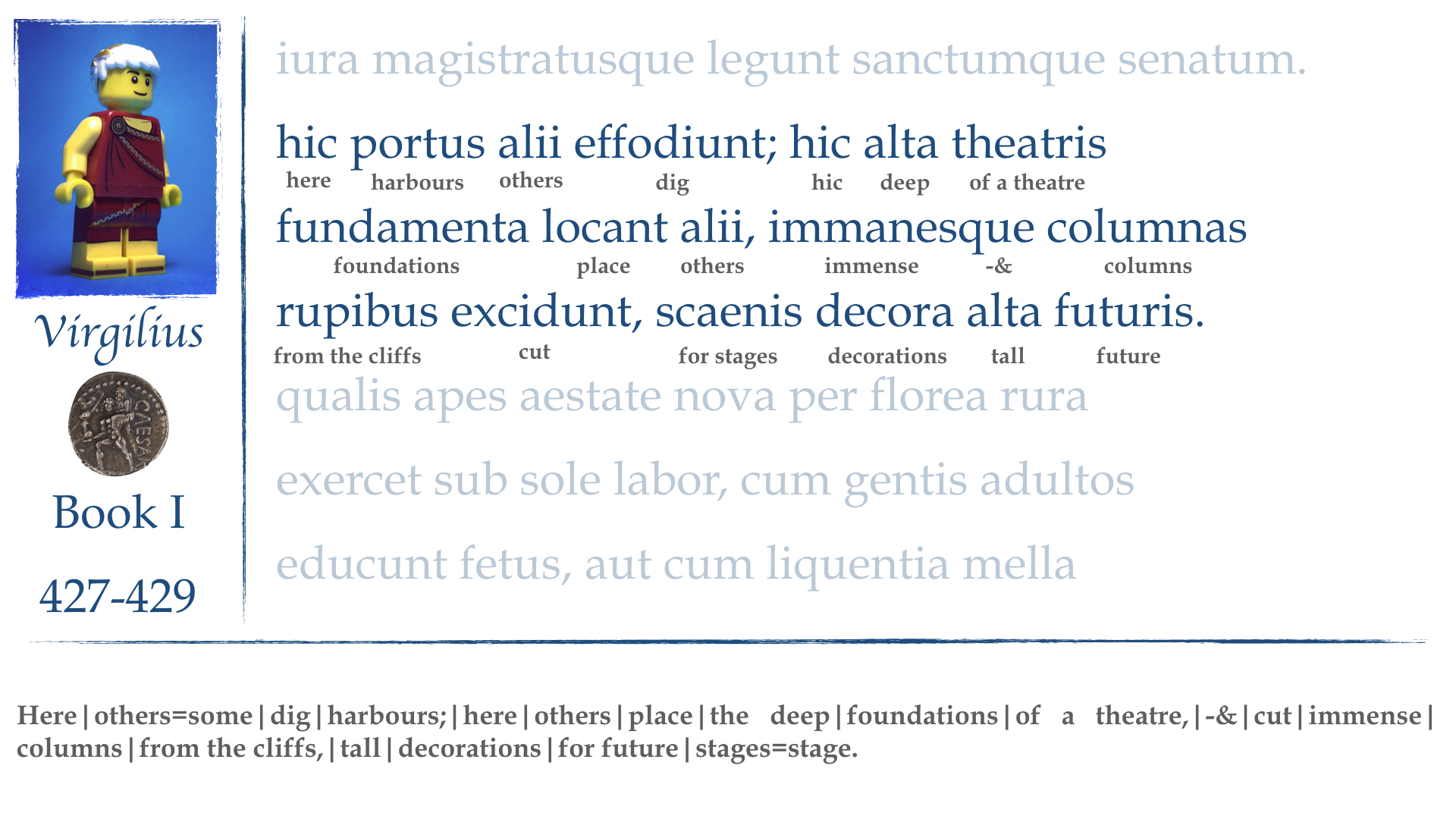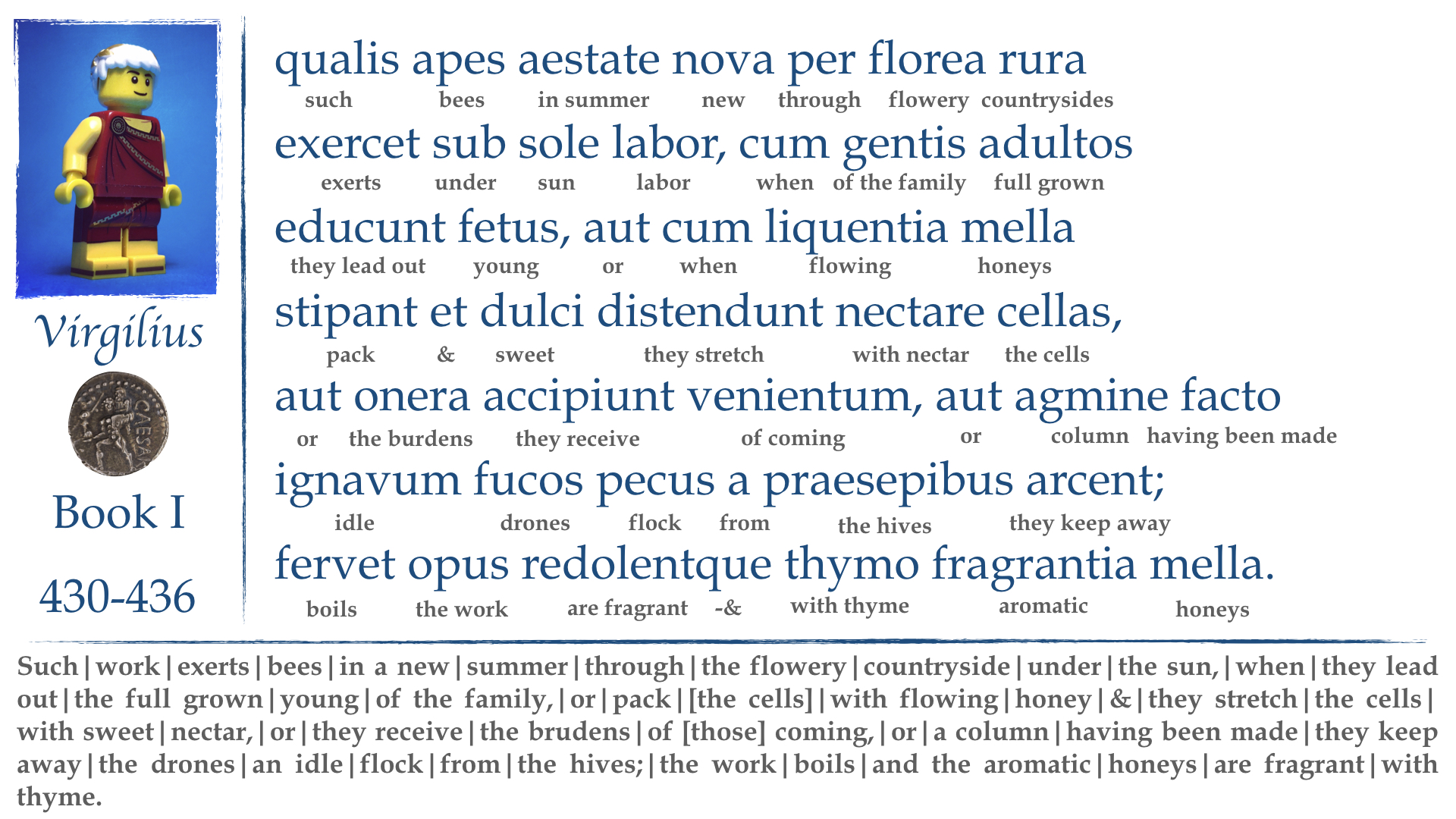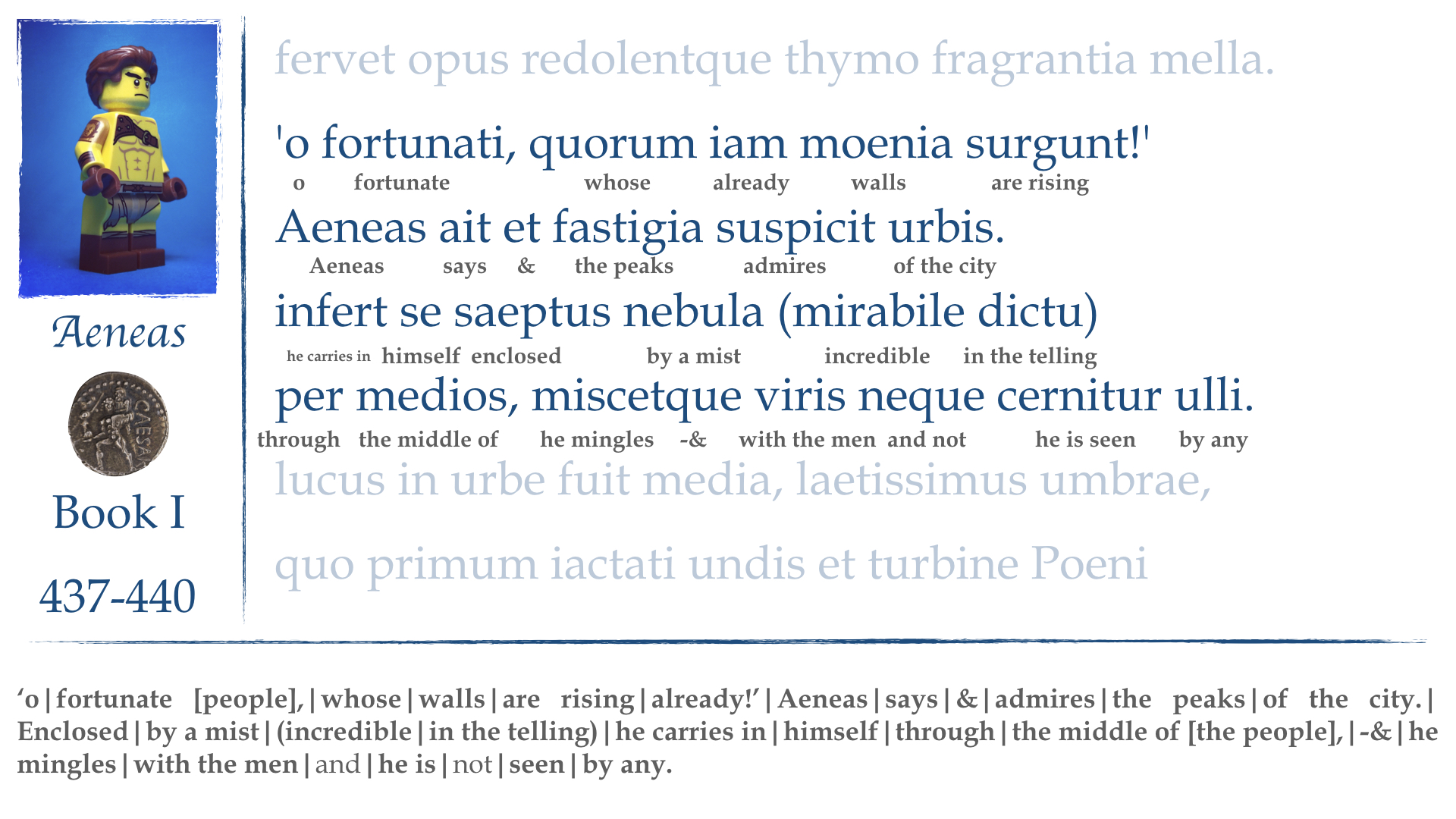 This is a hyper-literal interlinear translation of a section of the Aeneid. The translation is not designed for pleasant reading, but as a a (hopefully) useful tool to help a reader understand the grammatical structure of the Latin.
When I was first approaching Virgil, I found that one useful method was to compare the Latin with an English translation. I always asked myself 'But WHY does this mean this?' and I would not move on until I knew. It seemed that the more literal the translation, the easier and more useful this technique became.
It is my hope that these slides will be of help to others using this technique.